Veterinarian Courier Services | Animal Clinic and Hospital Lab Logistics
When it comes to animal health and ensuring pets are given the best care possible and available, veterinarian courier services are essential in helping veterinary professionals receive critical medical items such as images, specimens, samples, equipment, and lab deliveries on time.
If a critical piece of veterinary medical equipment required to perform a critical operation, veterinary care, or diagnosis is not available or delayed by a courier, the effects can be devastating for the veterinary practice, animal clinic, or animal hospital lab. The importance of a reliable veterinary courier cannot be overlooked, and each carrier should be thoroughly trained and vetted for reliability.
No matter what the situation may look like on the road, hiring a reliable veterinary courier service, such as the services provided by National Delivery Solutions (NDS), will ensure all of your deliveries are handled on time and get to their destination safely.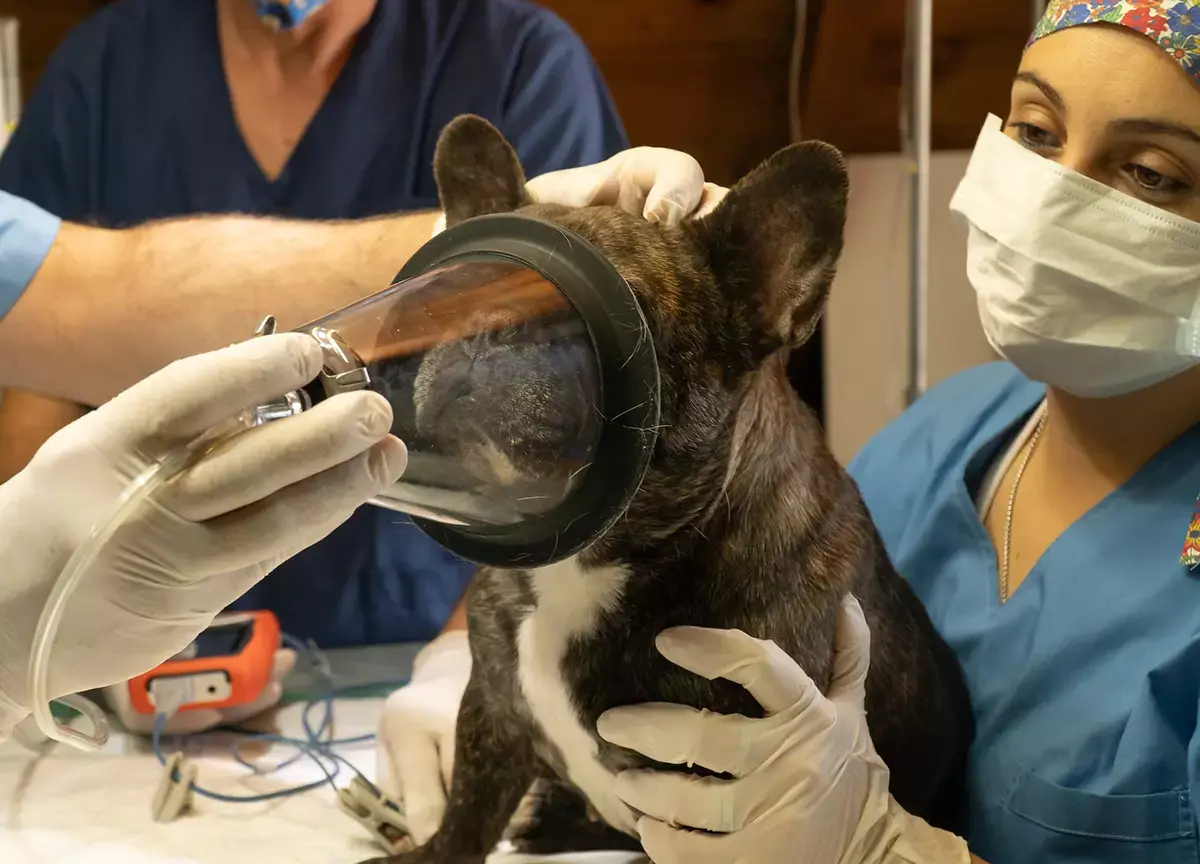 Animal Clinic & Animal Hospital Delivery
Animal clinic, veterinary services, and animal hospital delivery couriers are responsible for transporting veterinary equipment, documents, and other items that animals need to continue their recovery and care in a hospital or clinical setting. This will require the courier to pick up their delivery at a veterinary supplier or other veterinary medical facility and ensure that it is delivered and transported to the appropriate location on time.
Due to the sensitive and potentially fragile nature of this equipment, veterinary couriers must be aware of all rules and regulations governing their transport of these materials and ensure that all proper storage requirements and specifications are followed to ensure successful delivery each and every time.
Delivering to animal clinics and animal hospitals is a specialized type of delivery service that needs to be handled by trained couriers and trained professionals.
Diagnostic Laboratory Delivery & Specimen Transportation
Delivering laboratory samples and specimens is a very common occurrence in the veterinary space, often required for animal hospitals, animal clinics, and veterinary offices that perform laboratory services that can impact the wellness of pets, small animals, large animal species, and any other animal patients present in a clinic or hospital.
Couriers who specialize in diagnostic laboratory and specimen deliveries, such as biopsy or swab samples, will be trained to transport sensitive contents between veterinary institutions or veterinary facilities and will know how to store and handle these samples on the road appropriately. Depending on the samples or test results being carried and transported, temperature control may be necessary, or biohazard regulations may need to be followed.
Animal Healthcare Supply Chain Solutions
Animal clinics and animal hospitals have a supply chain of medical devices, equipment, and other items that are required to perform their duties and act in the best interest of the animals they take care of.
Veterinary couriers are responsible for keeping this supply chain running and will ensure deliveries get to each animal healthcare facility or clinic on time without any delays or interruptions. Rather than performing these deliveries in-house, many veterinary healthcare providers choose to hire them out to experts.
Life Science Logistics
Life science logistics couriers are responsible for securely and reliably transporting medical devices, tissue shipments, organs, laboratory specimens, and other similar medical specimens to their destinations in a time-critical manner. There are also storage considerations, such as temperature controls, the need for refrigerated samples, and biohazard requirements, that must be taken into account with each life science logistics delivery related to veterinary medicine.
A reliable life science logistics provider will know all of these rules and regulations and have the knowledge and experience required to make these deliveries to veterinary clinics, animal hospitals, or other veterinary facilities on time.
Pharmaceutical Delivery
Pharmaceutical companies hire veterinary couriers to deliver medicine and pharmaceutical products to veterinary clinics, veterinarian providers, and animal hospitals. These deliveries often include real-time delivery tracking, have experienced fleets of drivers, offer rush delivery services, and safety and security options on the road. Whether you need to deliver simple pharmaceuticals, vaccination equipment, or other related items, it must be done in a specialized manner.
Every courier that engages in pharmaceutical delivery will be OSHA compliant, HIPAA compliant, and have the qualifications they need to make veterinary pharmaceutical deliveries.
Schedule a Free Comprehensive Logistics Analysis Today
National Delivery Solutions (NDS) is a team of professionals in the veterinary courier logistics industry that has over 100 combined years of experience and in-depth knowledge specifically related to transportation, including animal hospitals and veterinarian facilities.
NDS can deliver to locations that many other couriers often don't deliver to, and they can do so in a very quick and efficient manner. If you have a veterinary delivery pertaining to life science, pharmaceuticals, or diagnostic laboratory specimens, they can deliver it on time and reliably. The only exception for NDS is radioactive material.
Unlike many other veterinary courier services, the NDS team prides itself on full transparency in its communication. You'll be in constant contact with your courier and be made aware of any issues in real time, including updates or schedule modifications. If you require next day shipping and service that beats common shippers such as FedEx and UPS for specialized medical samples, the NDS team is here to help.
Schedule a free comprehensive logistics analysis with NDS today, and ask any questions you'd like about your veterinary logistics needs.
Frequently Asked Questions (FAQs)
What are veterinary and animal clinic courier services?
Veterinary and animal clinic courier services are transportation and logistics providers that have the experience and expertise required to transport veterinary equipment, medical devices, specimens, samples, and laboratory equipment among various animal hospitals and veterinary facilities. These deliveries often have unique requirements and considerations that must be taken into account, such as temperature controls and biohazard regulations.
What are lab logistics for animal healthcare?
Lab logistics for animal healthcare refers to the supply chain that allows laboratory samples to be taken, sent to qualified laboratories, and then processed for their results. Veterinarians will often take lab samples from their animal patients, send them to a lab, and expect to receive lab results in a time-efficient manner. When samples need to be transported physically, lab logistics providers and courier companies ensure this supply chain and transportation process is running smoothly and on time.
How are animal lab specimens delivered?
Animal lab specimens have delivery considerations that must be taken into account to ensure sample integrity. Primary considerations include temperature control, biohazard regulations, and proper transportation and storage containers. When animal lab specimens are delivered, these deliveries can be done by mail with leak-proof containers or in-person with a specialized transportation courier who is trained in laboratory specimen delivery.