Courier Services + Logistics | National Delivery Solutions
Whether a business is looking for dedicated routing services, courier services, same-day deliveries, warehousing & distribution, or 3rd party logistics (3PL) services, they know the importance of quick and efficient deliveries in keeping their most loyal customers satisfied and happy in the long run.
When a business makes a promise to its customers and doesn't follow through, its reputation could be damaged, negative news can potentially spread by word of mouth, and the wide expanse of the internet might permanently embed each customer experience in history, making it incredibly difficult to remove, repair, or manage.
If a company disappoints its customers with its delivery and logistics capabilities, it may find itself in a situation where trust is easily lost but incredibly difficult to claw back.
This is why it's more important than ever to partner with a reliable courier and logistics services company such as National Delivery Solutions (NDS). No matter what products or services are on board, they'll get each and every delivery to their destination on time, every time, with the utmost quality care and top-notch service.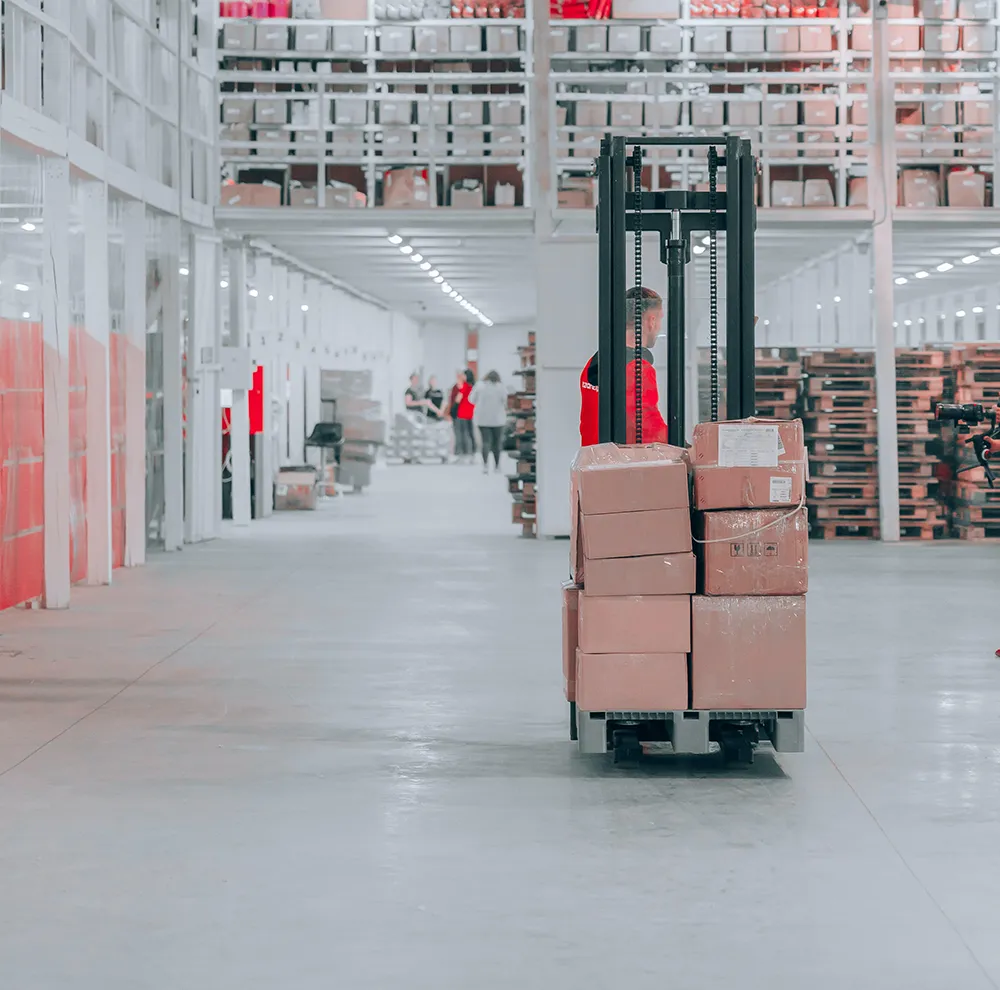 Dedicated Routing for Dedicated Service
Dedicated routing can give any business or organization all of the benefits of fleet ownership without any of the associated hassles. These courier and logistics services providers offer dedicated routing services that focus on getting time-sensitive, critical materials and inventory to their destinations on time, all while ensuring they are handled with care and safely transported every step of the way.
These deliveries have built-in detailed tracking and are handled in an exclusive manner that meets the client's specific delivery times and pickup times. No more waiting in a queue for a delivery to be processed and picked up – dedicated services provide a predictable schedule and route, allowing companies to operate efficiently and effectively without delays.
Same Day Delivery
In our modern day and age, providing same-day delivery to customers is more important than ever. As online marketplaces continue to grow and expand, customers are increasingly demanding their products and services be delivered now, without any further delay.
If your business would like to take advantage of same-day deliveries by a day courier and "wow" your customers with the speed at which your products hit theri doorstep, partnering with a dedicated courier and logistics service provider such as NDS can make that a reality.
Scheduled Delivery
When you have a particular inventory that needs to be scheduled for delivery at a specific date and time, a reliable courier service provider can accommodate any delivery schedule. No matter what the conditions look like on the road, scheduled deliveries are guaranteed to arrive at your specified destination precisely on the date and time they were scheduled for.
Using an experienced courier and logistics service provider for scheduled deliveries will allow your company to stop worrying about deliveries and instead focus on what you do best day to day.
Next Day Delivery
Customers are increasingly demanding faster delivery times on the products and services they order, and next-day delivery services are growing in demand and popularity as a result. Working with an experienced courier service such as NDS, companies can get products shipped and at their customers' doors the very next day, reliably. When a business needs rush delivery or door-to-door courier delivery service that is guaranteed to arrive on the next day, this type of delivery option can't be beaten.
Last Mile Delivery
Last-mile delivery is the process of moving goods from a primary transportation hub or warehouse to their final destination. For online marketplaces, the final delivery destination is often the customer's door, and companies can use last-mile delivery to minimize costs throughout the fulfillment process.
If your company already has a warehouse or distribution hub where your products are shipped from a factory or production facility, last-mile delivery can help you get your products to your customers with incredible efficiency and speed without breaking the bank.
Warehousing and Distribution
Businesses and organizations that work with a large number of products or SKUs can often significantly benefit from warehousing and distribution assistance by an experienced logistics service provider, such as NDS.
If a company wishes to optimize its supply chain, warehousing, and distribution process, there's no better way to do so than by hiring experts who have a proven track record of improving supply chain efficiency for their clients and customers on a consistent basis.
Line Haul
Line haul logistics is a term that references the movement of goods or freight across several different types of transportation, such as rail, air, road, or waterways. These routes are often between different cities, or even international, and can vary from heavy pallets to small packages.


Courier and logistics service providers, such as NDS, can help businesses set up, maintain, and optimize their line haul routes, ensuring that their products are delivered on time over long distances. They can help track deliveries in real time, give peace of mind to clients, and perform much better service than USPS or Fedex would offer, on-demand.
3rd Party Logistics (3PL)
3rd party logistics, also known as 3PL, is a fulfillment warehouse or fulfillment center. This is when a business outsources its logistics services to a third-party company that can provide everything from warehousing, shipping, receiving, inventory management, picking and packing, FTL and LTL freight shipping, and reverse logistics (item returns).
NDS, an experienced 3rd party logistics provider, assists businesses with their 3PL needs and can handle any manner of fulfillment from start to finish.
Request a Courier & Logistics Service Quote from NDS Today
National Delivery Solutions (NDS) is a dedicated courier logistics company with over 100 years of combined hands-on experience; their team of professionals has in-depth knowledge regarding all of the unique needs and requirements associated with courier and logistics services.
National Delivery Solutions serves most major industries with a focus on medical courier services and lab logistics for healthcare systems including veterinary clinics, as well as automotive parts logistics and courier services. We also offer full-service logistics consulting.
One of the most common complaints courier and logistics services clients face is a lack of transparent and reliable communication between themselves and their courier. NDS prides itself on communication and transparency, and will always be in constant contact, making you aware of any changes and developments and giving you updates as they occur. If you need to speak to a manager to share your comments, thoughts, or concerns, you'll be able to do so in a timely manner with no email going unanswered.
NDS will deliver to locations other couriers and logistics providers don't service, quickly and efficiently performing deliveries, handling your items with the utmost quality care, and ensuring everything is on time 100% of the time.
Request a courier and logistics services quote from NDS today to discuss your needs and requirements pertaining to logistics services and courier services. 
Since NDS is a private company, they put honesty, integrity, and relationships before anything else. Reach out to NDS today if you want to work with an accountable, honest, and experienced courier who will take the extra time required to give you the best service possible.
Frequently Asked Questions (FAQs)
What is transportation and logistics management?
Transportation and logistics management are closely-tied business units that strive to transport inventory and various products throughout a company's supply chain effectively and efficiently, without compromising on delivery speeds and ensuring the inventory's safety.
What is the difference between courier logistics and a courier service?
The primary difference between courier logistics and courier services is the volume and size of goods being transported. Courier services will typically have a specific amount of inventory that needs to be transported from one location to another by a specific date and time, and could be a one-off order. Courier logistics, on the other hand, deal with an entire supply chain and manage the process of delivering large quantities of goods consistently.
What are the benefits of using a logistics courier service?
Companies choose to use logistics courier services due to their reliability, professionalism, affordability, safety, and security. When you need to be absolutely certain that your deliveries make it to their destinations on time, every time, it is recommended that you choose a reliable courier and logistics service provider such as NDS.