Logistics Services & Consulting - National Delivery Service
Even if you run an independent business that likes to solve problems on its own, implementing the ideal solutions in the logistics and transportation space can be overwhelming and daunting if you've never run through the process before. National Delivery Solutions has over 100 years of combined experience in logistics service and transportation. 
A tactic or strategy may seem like a good idea, but if you don't know how to properly implement, monitor, and tweak changes to your supply chain or transportation networks, even a slight mishap could cause significant delays for customers and freeze up your deliveries until each problem is resolved.
Fortunately, experienced logistics service professionals and transportation consultants, such as those found at National Delivery Solutions (NDS), can help your business improve delivery efficiency and grow your bottom line.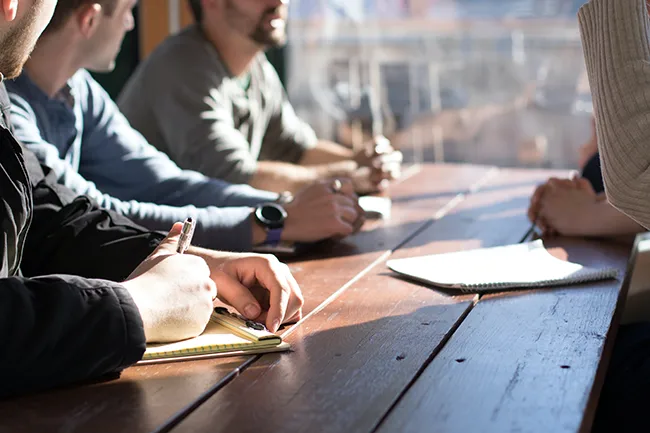 Logistic Services Consulting
Seeking out consulting services and finding experienced professionals in the logistics and transportation industry can save companies significant amounts of time and money. Rather than attempting to "wing it" and trying to improve your logistics networks and supply chains on your own, you'll be able to improve your operations quicker than ever with a strategic consultant who has gone through the process numerous times
Shape Your Transportation and Logistics - Supply Chain Strategy
Businesses looking for transportation, supply chain, and logistics strategies can often get hung up on the details or even stuck completely when trying to figure out the best path forward to achieve their goals and growth objectives. NDS consultants will help you find the best strategy for your company and help you implement it in order to make it a reality.
Logistics Services, Planning and Execution
Get help from experienced professionals in the logistics services and transportation space, and develop a solid plan and execution checklist from the very beginning. If you do the hard work upfront with a consultant, planning and determining how you'll execute your logistics services strategy, then implementation will be a breeze.
Opportunity and Risk Analysis
Are there any opportunities or risks you're missing in your transportation, supply chain, or logistics strategy? If you've worked with your team to develop a strategy but want a second set of eyes to take a look, the professional transportation consultants at NDS can help you identify any risk areas and ensure that you are positioned for success.
Cost Reduction Assessments and Transport Optimization
There's no question that transportation costs and transport times in most businesses could be optimized in order to save significant time and operating costs, but has your business ever performed a deep dive assessment on the amount of improvement you could reasonably expect? Working with a logistics consultant like NDS will help you perform a thorough and professional cost reduction assessment along with transport optimization planning.
Candidate Search
Finding top talent and ideal candidates who can fill your most urgent job positions immediately is a challenge for every business. Fortunately, working with transportation and logistics consultants, such as those at NDS, can help your business find ideal candidates in record time.
Candidate Sourcing
NDS has a team of professionals within the transportation, supply chain, and logistics industries that can leverage their connections and reach to help you source the best candidates for your business.
Interviews and Assessments
If your team is tied up in performing your most important work and doesn't have the capacity to perform interviews and candidate assessments, NDS can help you with the entire interview and initial hiring process to find you the top candidates you need.
Project Management
When juggling multiple projects or working on several different products or services in your supply chain or logistics network, balancing delivery times, dates, costs, and other details can get overwhelming, especially with a small team. Hiring NDS for their expertise and consulting services can help you catch up on your project management with a team that works in the industry daily.
On-Site Mobile Team
NDS has experienced consultants who can act as an "on-site mobile team," assisting your business on-site whenever your company requires extensive help. No more trying to troubleshoot complex issues over the phone – you'll have a team of professionals at your side to guide you through the most challenging aspects of transportation, supply chain, and logistics optimization.
ng, especially with a small team. Hiring NDS for their expertise and consulting services can help you catch up on your project management with a team that works in the industry daily.
Project Management
If your business requires assistance with merge in transit or merge in transit services directly, NDS has a team of consultants who can efficiently assist you with consolidating products from multiple disparate sources into single deliveries.
Distribution in Carrier Networks
Request a Transportation and Logistics Service Consulting Quote from NDS Today
National Delivery Solutions (NDS) is a team of professionals in the courier and delivery space with over 100 years of combined hands-on experience. With their consulting services, they help each and every one of their clients ensure that their transportation, supply chains, and logistics service strategies are up to par and working as smoothly and efficiently as possible.
In addition to our logistics consulting service, National Delivery Solutions is a leading provider of 3PL courier services and logistics serving most major industries with a specialties in  automotive parts logistics and courier services, as well as, medical courier services and lab logistics for healthcare systems including veterinary clinics.
There's no better way to have a complete analysis and recommendation report of your warehousing and delivery operations be completed quickly and efficiently, along with a dedicated strategy and plan for optimizing your transportation and logistical needs. At NDS, the customer always comes first; this means we want you to become a learner who takes our advice, uses it to train your teams, and then continues to implement it in the future to ensure your business is running as smoothly and effectively as possible.
NDS prides itself on offering innovative solutions to logistical problems and challenges, big or small, even if other consultants cannot solve these problems.
Request a courier and logistics service consulting quote from NDS today to discuss your needs and requirements regarding automotive logistics service and courier services.